PROTOCOL TEMPLATE
Instructions
Grant proposals will be written in English using Microsoft Word (.doc or .docx) or rich text format (.rtf), use a font size of 10 or 12, and limited to 10 pages excluding references, budget and timeline.
Proposals should include the following:
1. STUDY PERSONNEL
The name, credentials, affiliation and contact information of the principal investigator and names, credentials, and level of involvement of co-investigators
CV of the people involved in the study as annex, consider also including statisticians.
2. ABSTRACT
A short abstract of no more than 250 words highlighting the objectives, design, and outcome variables.
 
3. STUDY TITLE
4. BACKGROUND
A brief narrative describing the importance of the study and its relevance to the clinical management of osteoarthritis. This should include a review of the available literature and clearly identify the knowledge gap. Preliminary data is not required but is very helpful in assessment of feasibility.
5. OBJECTIVES OF THE STUDY
A statement of what will be shown, the hypothesis and specific aims to be tested, and the endpoints measured.
 
6. STUDY ENDPOINTS
     a. Primary endpoints
     b. Secondary endpoints
 
7. STUDY DESIGN
     a. Study Type
     b. Study Overview and schedule
     c. Treatment Groups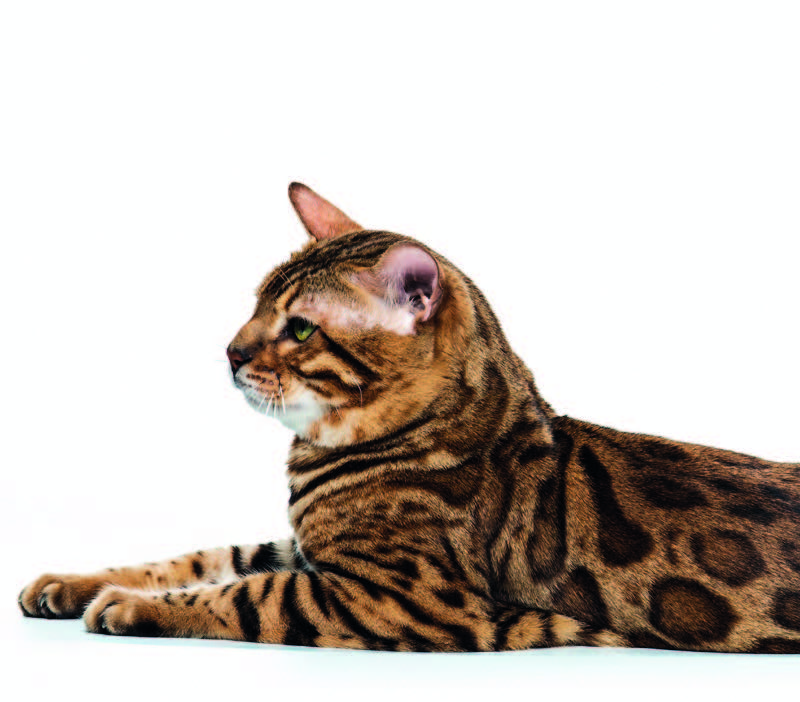 d. Randomization Procedures (if applicable)
     e. Blinding Procedures (if applicable)
 
8. VETERINARY PRODUCT DETAILS
     a. Investigational Veterinary Product (IVP)
     b. Control Product (if any)
     c. Dosing regimen
     d. Method and route of administration
     e. Investigational product accountability
 
9. POPULATION STUDIED
     a. Institutional Protocol Review (Ethical Committee)
     b. Informed Owner Consent
     c. Animal Identification
     d. Inclusion Criteria
     e. Exclusion Criteria
     f. Removal and Rescue Criteria
10. ASSESSMENTS
A description of the methods, animals, outcome measures to be utilized
     a. Veterinary Outcome Measures
     b. Owner Outcome Measures
     c. Patient Outcome Measures
 
11. STUDY OUTCOMES
How will the study outcomes will be used to assess if the study endpoints have been achieved?
 

12. CONCOMITANT TREATMENTS AND RESCUE MEDICATION (ALLOWED, RESTRICTED OR PROHIBITED)
 

13. ADVERSE EVENTS (REGISTER AND FOLLOW-UP)

 

14. STASTISTICAL ANALYSIS
How the results will be analyzed.
     a. Sample size calculation
     b. Statistical methodologies
     c. Statistical unit
 
15. DATA COLLECTION, SECURITY AND REVIEW (IF APPLICABLE)
16. FEASIBILITY AND COST ESTIMATION
The Grant will not pay for full-time faculty salaries or will be used for the purchase of any veterinary equipment or medical devices.
 
17. STUDY TIMELINE AND RELATED STUDY MILESTONES
     a. Recruitment rate and estimated timeline for inclusion of all cases
     b. Last patient-last visit planned date (LP-LV)
     c. Study end planned date after LP-LV
     d. Study results planned date to submit a study report to Vetoquinol.
     e. Date of planned submission of the scientific article in a proposed Journal
---
18. REFERENCES
In the text, reference numbers should be placed in square brackets [ ], and placed before the punctuation; for example [1], [1–3] or [1,3]. For embedded citations in the text with pagination, use both parentheses and brackets to indicate the reference number and page numbers; for example [5] (p. 10). or [6] (pp. 101–105).
 
The following styles should be used for common types of references:
Article in a journal
 
1. Lamont LA, Bulmer BJ, Sisson DD, et al. Doppler echocardiographic effects of medetomidine on dynamic left ventricular outflow tract obstruction in cats. J Am Vet Med Assoc 2002;221:1276–1281.
Book chapter
 
2. Muir P, Johnson KA, Manley PA. Fractures of the pelvis. In: Birchard SJ, Sherding RG, eds. Saunders manual of small animal practice. 2nd ed. Philadelphia: WB Saunders Co, 2000;1126–1132.
Proceedings
 
3. Moore MP, Bagley RS, Harrington ML, et al. Intracranial tumors, in Proceedings. 14th Annu Meet Vet Med Forum 1996;331–334.
Electronic material
 
4. Animal and Plant Health Inspection Service. Bovine spongiform encephalopathy (BSE). Available at:
www.aphis.usda.gov/lpa/issues/bse/bse.html 
Accessed Feb 18, 2003.
---
19. ANNEXES
     a. CV of investigators (all applicants)

     b. Models for data capture forms (only for awarded winner)

     Ad-hoc data capture forms should be provided by the investigator in pdf.

     c. Informed consent template (only for awarded winner)